Valdobbiadene Superiore di Cartizze
The best
The Valdobbiadene Superiore di Cartizze is produced in a small area of 107 hectares (between the fractions of Saccol, San Pietro di Barbozza, Santo Stefano), well known for its uniqueness. It is considered  the best Prosecco and the most exclusive.
It's also very rare, given the small area of origin.
The name Cartizze comes from "gardiz" or "gardizze", local expression to indicate the metal sheets used to let the grapes wilt. Later the grape is harvested, when it shows the first signals of drying. This gives the wine a combination of unusual intense flaovour.
77vintidó can offer to the lucky few connoisseurs, a limited quantity of bottles of real Valdobbiadene Superiore di Cartizze, produced exclusively inside this area, from the hills of Follo (Santo Stefano di Valdobbiadene).
The Superiore di Cartizze is usually realized in the Dry edition but in some cases also in Brut edition. A very limited edition (label 7722) is produced with the traditional classic method: amazing, to be tasted!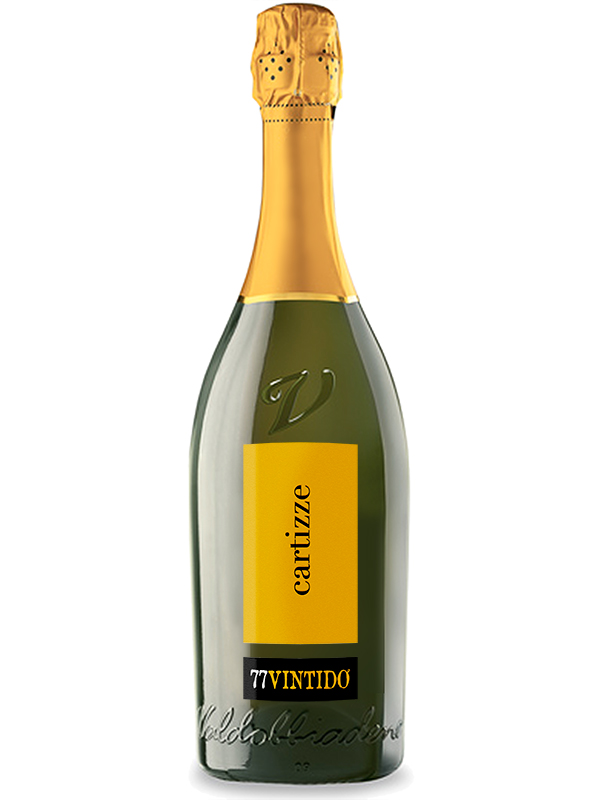 Valdobbiadene Superiore di Cartizze's characteristics
Yield (grape/hectare): 120 Q
Maximum yield of the grape: 70%
Minimum alcoholic strength: 11.0 %
Color: yellowish. Thick foam and fine perlage
Smell: intense, with smell of apple, apricot and pear
Taste: very soft and fresh. Very fruity, coherent with the smells
If you are interested in Valdobbiadene Superiore di Cartizze, write to 77vintidò or call us on the phone number +39 335 8324933!
We are at your disposal!