Cima
Agricoltural Holding
Cima agricoltural holding was born right after the first world war, in San Pietro di Barbozza, small fraction in the district of  Valdobbiadene, forming part of Strada del Prosecco and Vini dei Colli Conegliano Valdobbiadene, direct heir of the first Italian oenological branch, back in 1966.
The hilly landscape is the one typical of the production areas of Valdobbiadene Prosecco Superiore DOCG.
Our vinyards are placed in soft slopes, and for 90 years, they give birth to a unique wine: the Valdobbiadene Prosecco Superiore DOCG in its different edition. The grapes are harvested manually, with delicacy and respect by using the specific baskets of wickerwork. The pressing is soft and on the spot. We believe that our sparkling wine is included amongst the small group of the best ones.
One thing is for sure, our Valdobbiadene, as we like to call the Prosecco DOCG, can compete on equal terms, as freshness, taste and fruity smell, with the best sparkling wines of Franciacorta and Trentino, and with the French as well, thanks to its authenticity and to the place where it originates.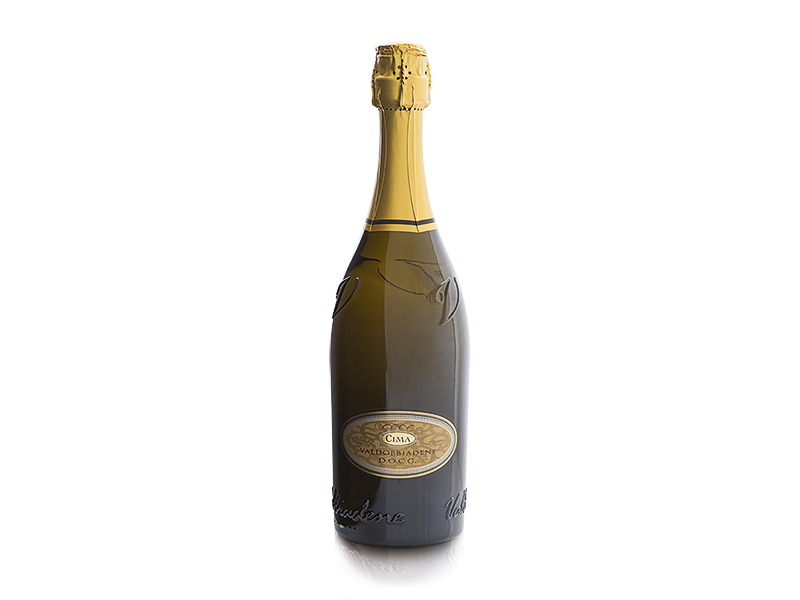 Valdobbiadene Brut DOCG
It is the most modern and international version.
It is characterised by scents of citrus fruits, vegetable and bread crust, combined with a beautiful and lively taste energy. It is appreciated served at 7-9° C, on fish and vegetables (even elaborate ones), first courses with seafood and baked fish dishes or throughout the meal. The residual sugar ranges from zero to 12 grams per litre.
Valdobbiadene Brut Extra Dry
It is the traditional version.
The colour is bright straw yellow enlivened by the perlage. Rich in scents of fruit, apple, pear, with a hint of citrus fruits that fades into the floral, the palate is soft and at the same time dry thanks to a lively acidity.
Excellent as an aperitif, it is appreciated served at 8-10° C, on soups of legumes and seafood, pasta with delicate meat sauces, fresh cheese and white meat, especially poultry.
The residual sugar ranges from 12 to 17 grams per litre.