Romolo Follador
Farm
Yesterday. It's a very small entity, based on a long tradition as "winegrowers". Romolo Follador, founder of the company, has always worked on the family vineyard with total passion and precision, and in the '50s decided to undertake the art of bottling his own wine. Like every tradition, the art has been passed from father to sons, Oliviero and Gilberto, that with the same passion follow the footsteps of their father in the winemaking world, working hard in the vineyards. This indestructible union has only one purpose, in a word: quality.
Today. Even if the Romolo Follador company has stabilized its own production and has developed over the years, captivating also the new generations, it still keeps the same spirit of welcoming and family-style, that's why every single member is involved in the production phase, from the winery to the winemaking.
For us, the winery is something valuable and untouchable: we created our life philosophy from its steady and meticulous care. The winery, although attached to traditions, is equipped with state-of-the-art tools, that with a smart use and respectful of out wine, allow us to keep its freshness and authenticity.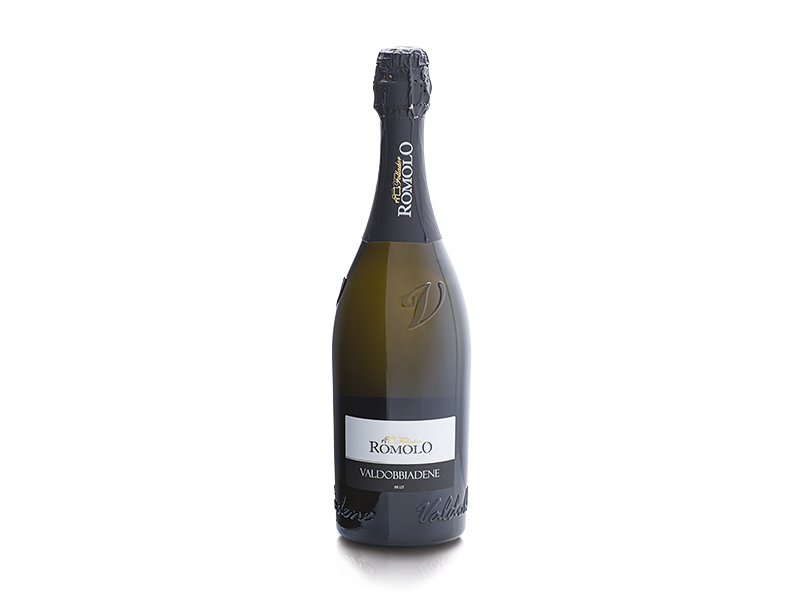 Valdobbiadene Brut
Style in a glass…
Fresh and fragrant, the Valdobbiadene Brut gives everything that distinguishes the territory: scents of citrus, fruits and fresh vegetables with nuances of bread crust come to the nose, the right balance between acidity, softness and light tastiness enhance the palate for an excellent toast or to accompany the whole meal.
Valdobbiadene Extra Dry
Prince of friendship…
Golden reflections, fresh scents of white fruits invite you to taste it: fine and creamy foam anticipates the harmonious and slightly lovable taste. This is the prince of friendly encounters. the Extra Dry version makes any dialogue joyful, creating serene atmospheres and pleasant chats.